What makes a festival top-notch? Right off the bat you might say a killer lineup or location — and you're right. But the buck doesn't stop there. Festivals are like a mosaic, comprised of a thousands little pieces that make up one big, beautiful picture. It's important to focus on the bigger picture, but if you forget to pay attention to the details, your bigger picture will come out incomplete and you risk running a second rate festival.

So what are the smaller details that you need to take into account?
There are thousands of tactical, yet highly effective tricks festivals do to turn up the experience for their festival goers, metaphorically speaking. And while there are hundreds of small touches that the top festivals have to create an unforgettable event, we decided to get the party started with seven of our favorites.
1. Make getting water the easiest thing an attendee can do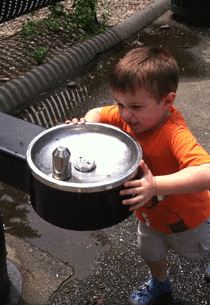 With all the dancing, sunny weather and frivolity, festivals are the perfect storm for dehydration. It's not enough to sell water bottles as that leads to long lines which discourage fest-goers from drinking. It's much better to make water free and abundantly accessible to avoid medical emergencies.
Plus, it's just a super cool thing to do. (See what I did there?)
One smart tactic is placing large water tanks throughout your festival grounds. Keep a utility truck on reserve to re-fill them regularly. Sell branded water bottles to allow for quick and easy refills, and discourage excess waste from patrons buying multiple water bottles throughout the day. You can even take it a step further and partner with a sponsor who can stamp their logos all over the tanks in exchange for covering the cost of the water. Trust us, free water is a big gesture fest-goers will love you for, and happy, thirst-quenched fest-goers are the ones who have the most fun — and come back year after year.
2. Don't let your fans get lost: put signs *literally* everywhere.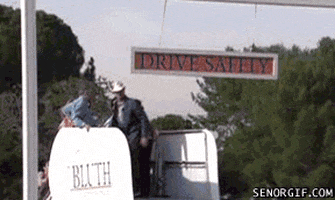 The larger the venue, the more important it is to place clear signage everywhere. For starters, place signs everywhere indicating the location of stages, bathrooms, entrances and exits. Think of cool, creative ways to make the signage visible, such as investing in inflatable signage that hover above the trees and people, setting up neon signage in the evening or painting signage on the ground with biodegradable paint. Think about using signage to aid in your traffic flow. For example, post signs reminding people to walk on the right in narrow passages so fest-goers don't have to weave through crowds walking the opposite way. Lastly, put the best of your brand into each piece of your signage. Treat each sign as a decoration that immerses your fest-goers in the world that is your festival.
3. Put lights in your bathrooms.
Festival bathrooms are unpredictable at best, but keeping them clean and orderly is an absolute must. Seriously, don't become the festival everyone knows for disgusting bathrooms. One trick to help festivals that carry on into the night is placing a small light in your bathrooms. This helps your fest-goers… well, aim better. Perhaps I'll leave it to the guru of the potty, aka the Festival Guy explain:
4. Keep those festival lines moving!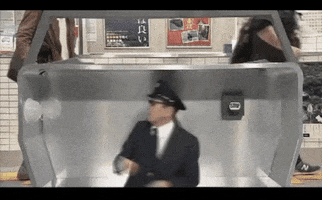 Your front gate and box office serves as an important first impression to your fest goers. Long, slow-moving lines hurt your reputation. Keep your lines moving quickly by creating queues with metal barriers, employ plenty of staff and divide your terminals (but not the main line) by will-call vs. print-at home, or by at-door sales vs. pre-sale. This will make the lives of the staff, the fest-goers and anyone in between much, much easier.
Take things to the next level by allocating a staff member and terminal to assist customers with extenuating situations. This could include fest-goers who lost their ticket, can't pull up their mobile phone ticket, or whose name doesn't show up on the will call list. These issues will require extra time to resolve, so take them out of the main line to keep it moving. That way, your entire line doesn't need to be held up for one person having trouble pulling up tickets on their passbook app.
5. Get a swanky key-tree and charging station for your lost and found.
Go the extra mile in turning your lost-and-found into a beacon of hope. The easiest way to do this is to keep the booth staffed and organized at all times. Have a key-tree available for any returned keys so patrons can easily spot their keys from behind the booth. For returned IDs and Credit Cards, keep a rolodex to help you alphabetize cards by name. To help return lost cellphones, set up a charging station with all major charger types. This will allow you to restore dead phones, in case the owner texted or called it in an attempt to get it back. When the owner comes back to claim the phone, ask them to unlock the phone to prove they are the owner. If you want to go above and beyond, you can also snap a photo of the person who found and returned the phone, leaving a image of the good Samaritan who returned the phone for the owner to cherish.
6. Empty those trash bins (and other smart ways to save on waste)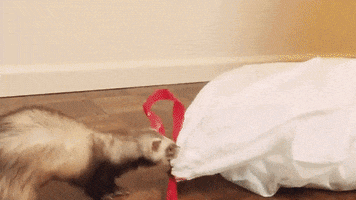 Out of control trash takes the magic out of live festivals. At its worse, your festival could be barred from using the same venue the following year. Take basic precautions to take care of trash, including placing bins 10-20 yards around all food areas, every 50 yards along the stage, and every 100 yards along walkways.
In addition to placing bins everywhere, never let your bins overflow. Keep in mind that cleanliness is a group effort, and overflowing bins sends the wrong message to fest-goers that you don't care enough to keep tidy, so why should they? Do your part in keeping your festival clean however, and you'll notice the difference in fest-goers picking up after themselves.
Still, Festivals have their fair-share of die-hard litterbugs. To take your fight against trash to the next level, consider engaging with fest-goers on the trash issue by reminding them that keeping tidy is everyone's job. Consider getting an Emcee to take the stage in-between acts to spread the message. Some festivals have begun to even offer rewards to fest-goers who bring back a full bag of trash, such as a free festival t-shirt or reusable bag. Find ways to make the conversation about trash interactive, and you'll be sure to see your venue is cleaner once the grounds clear.
7. Facilitate a sober meet-up for drug and alcohol-free fest-lovers.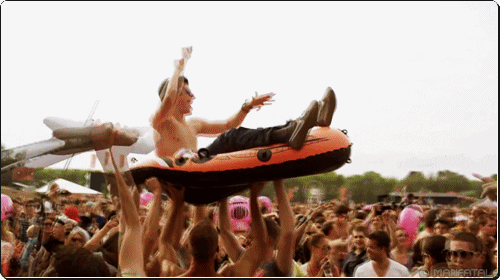 With frequent drug use at live festival events, it's equally important to recognize the drug free culture within your festival. Of those attending your festival there may be a portion of recovering drug users or alcoholics, and it's important to help these people find each other to create a drug-free space within your festival. Consider for example the movement of the Wharf Rats, a band of uber cool drug and alcohol-free grateful dead fans who formed in the 80s. Because of frequent drug use at Grateful Dead shows, the Wharf Rats sought to create a place at concerts where they could enjoy the music they love without the fear of being triggered by drug use. This is especially important given the often-volatile state of recovering drug and alcohol abusers.
As part of your festival outreach program, consider facilitating a drug and alcohol-free meet-up each day of your festival. Building a community within your festival is a sure way to make fest-goers feel at home. You might even take it a step further and facilitate meet-ups for the differently-abled, parents with children, or even single people.
Remember: Safe, Happy, and Comfy
While we only listed seven details to look out for in your festival logistics, there are of course many others out there to help fill in your bigger picture. When considering what to look out for, ask yourself, What makes your festival goers feel safe, comfortable, and happy? This is after all the ultimate purpose of your festival – to help your fest-goers have the best time they can in the safest and chillest environment possible.
Interested in learning more about how to throw an unforgettable live event festival? Maybe even one that some might say "kicks ass?" Check out The Festival Thrower's Bible, a book we partnered with Tucker Gumber on to help everyone throw awesome festivals.
Illustration by Andrew Steers.