In part one of this series, we explored nine different ways that your organization can give back to your community. Part two discussed best practices for gift card sales—from creating an easy buyer journey to having a solid marketing plan.
Today, we'll focus on donations and donor management.
The holidays are the most popular time of year for giving, with more than a third of donations made in the final three months of the year. You'll likely receive gifts from current donors, but you can expect new donors to give to your organization in the coming months. It's really important to try to create and maintain relationships with these new donors, as typically between 60 and 70 percent of new donors will not donate again.
In this blog post, we'll discuss ways that you can keep both current and new donors happy, make all donors feel appreciated and establish long-term relationships with your organization. We asked Carole Moore, office administrator at Theatre Baton Rouge, to offer suggestions and ideas that have worked for their theater.
Thank them in a personal and genuine way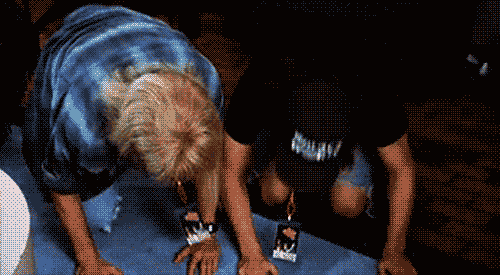 This may be a no-brainer, but it's incredibly important. The size of your organization may determine how you thank your donors—smaller organizations with few donors may prefer a phone call while large organizations may rely on email. If you choose to email donors, personalize the email by including details that are donor-specific—whether it's their name, their donation amount or the amount of time they've been a donor or patron.
Theatre Baton Rouge includes a handwritten note with a personal thank you in every tax letter that goes out with the donations, and the theater's marketing director prints postcards with images from the specific show to which the donor gave. This makes the letter "less cut and dry ».
Have your donors play an essential role in your organization
Make your donor feel like more than just a donor. If he or she is more connected to your organization or feels the impact that their donation is making, the relationship will be more sustainable. In your messaging, make sure to always use the pronoun "you"—"You make this possible". Invite your loyal donors to board meetings and involve them by asking for their advice. New donors do not give feedback but longtime donors have a more trusting relationship and will want to help. Many of Theatre Baton Rouge's donors have helped acquire new donors for the theater just by talking to their friends and bringing them to a show.
---
---
Show the impact of the donation
It's important to be completely transparent about where a donor's funds are going. In Theatre Baton Rogue's annual fund letter, they detail how the funds will be spent. An example is: "Your $150 donation helps with the student theater program". In addition, the theater includes a breakdown of the cost of a production. This shows donors that ticket sales do not cover the costs of show, and donations are essential to their productions.
Whether through an announcement before the show, social media, an email newsletter, or on your website, showing the exact impact is always an important part of donations.
Segment your donors
Each donor has a different relationship with your organization and likely has different needs. That's why it's important to segment your donors, especially when it comes to communication or messaging. You can, for example, send an email campaign to donors who haven't donated in awhile and a different campaign to those who consistently give large amounts of money. When it comes to methods of communication, Moore says you should « always see what the donor prefers. » When she reaches out to donors who have not recently donated, there is a mixture of calls, in-person meetings and emails—depending on what the relationship with the donor is like.
Make it easy for donors to donate
The best way to keep donors donating is to make it easy. Theatre Baton Rouge includes a "tip jar" donation at the point of purchase, allowing patrons to give an extra dollar (or more) to the theater whenever they buy tickets. Check with your ticketing provider to see if you can add a button at the point of purchase. Unlike the annual fund letters, the tip jar feature is less-intrusive and it's there year-round. Moore says that those that donate using this option tend to do it every time they purchase tickets. But make sure to combine this point-of-sale option with an appropriate schedule for direct donation asks so you don't overwhelm your donors.
---
---
Host an event
Host an event at least once a year so donors can connect with your organization in person. You can make it a fundraising event, but having events where the objective is not to ask but to give back to the donors is important. It's an opportunity to showcase your donors, show them that you care, and make them feel special. Donors can build a sense of community and connect with other donors over their love for your organization. Moore says that inviting prospective donors to these events can be valuable, because they will connect with your current donors, who can sell them on the idea of giving to your organization.
For more ideas on donations, check out our blog on creative ways for theaters to say "thanks".
---
Do you and your donors have a great relationship? Keep in touch to let us know what you implemented from this blog post or others in this series, from ways to give back to managing gift cards sales.Email us at hello@vendini.com to let us know what works for you. Stay tuned for the next blog post in this series, which will discuss holiday marketing.