Here we are — 2016. The rate of holiday cookie gorging has slowed, the confetti has settled from New Years Eve parties and we've found ourselves in a brand new year. A new year for us to go to the gym, ditch the sodas and start eating right — or at least tell ourselves for a brief period of time that these things might happen.
And while these personal resolutions may or may not stick (we're hoping that they do!), you also should be thinking about resolutions for you theater or live event. And where personal resolutions are important, we all know they can be hard to stick to.
But your venue — you business — is another story. With just a smidge of determination and elbow grease, you can take your business to the next level.
So put that protein shake on hold, and check out these six resolutions that can make all the difference for you in 2016.
Activate your Super Fans
Every venue, whether you're a 50,000 person arena or a 50 person playhouse, has them. A patron, or group of patrons, that is your number one fan; your venue's own person cheerleader — your Super Fan.
But Super Fans don't just "happen." As with any good superhero, there's always an origin story. In this case, the origin story begins with activating the inner Super Fan in your patrons. Here's a quick cheat sheet on how to do this:
Deliver amazing customer service.
Make your loyal patrons feel special with pre-sale or exclusive access.
Send out pre-event auto emails with genuinely helpful information.
Ask for feedback to improve customer experience or optimize your marketing efforts.
Put together a Patron Manifest or cheat sheet of all those coming through your doors — help yourself remember important information
Have a system to alert staff when VIPs and Super Fans arrive.
Speed up the ticket buying process and cut down lines with mobile ticket sales and mobile check in.
For shows with intermissions, create a lobby experience for your patrons during those breaks.
For Festivals, make sure to include an element of uniqueness and beauty.
Remind patrons why they came in the first place by sending a post-show email and include photos and video from the show.
Offer discounts to your next show to thank patrons for coming and encourage repeat customers.
Have a post-show reception — because, hey, everyone loves to party!
Encourage patrons to share photos and tag themselves in pictures that you post on your social media sites.
Commit to bringing out these Super Fans because your best marketing you can have is a bunch of people out there who love you and what your venue does. Give them reasons to love you, and that love shall come.
Track and measure data — and learn from it!
Plain and simple — the business world now revolves around data. Startups, investors, even film script writers… everything is using data to be as impactful and effective as possible. So, if everyone else is the business world is using data — why wouldn't your venue?
Commit to tracking your data — sure, you're probably tracking sales at the bar (or at least I really hope you are), general ticket sales and attendance.
But think about going deeper, on a more macro level: what types of shows are you biggest spenders attending? Are you selling more tickets on the weekends or during the week? What time of day are you selling the most tickets? How many shows does it take to get your patrons to become regular attendees? Where is the dropoff?
And especially for all you festivals out there, if you do one thing differently this year, it should be tracking your data. Metrics for marketing, RFID metrics and sales metrics should all be defined up front and tracked. Which gates were your busiest gates? Which could be scrapped? What were your most congested areas, and how could you break that congestion up?
By tracking a few critical metrics, you can better understand where to put your focus and optimize your efforts to achieve more with less.
Go mobile or be left behind
This one might seem like a no brainer, but if you haven't already switched to a mobile optimized website — the time is now. In order to compete, your website HAS to be viewable on mobile devices.
If not, you will lose. There's just no way around it. So get with the times and get that website updated!
Shout it from the rooftops with some PR
While not as clearly defined as other forms of marketing, PR has some serious benefits. And it's something that falls somewhere in between an art and a science — there is definitely a "best practices" to approaches for PR. But the truth is, stories don't fall from the sky (usually) – it takes work.
First — you need to understand what media relations is; the right (and wrong) ways to approach media relations, what reporters are even interested in and — once you know what your news is and who you're going to reach out to – how to write that perfect pitch to give you the highest chances of coverage.
Decide what your big news that year is going to be, and make a plan. Know your news. Know why it's news. Know who you're reaching out to. Once you get these locked down, go forth and pitch.
Step up your social media game
It's now 2016. Over 75% of all Internet users use social media. Social media is one of the most powerful assets we have right now, so commit yourself to getting started on at least three platforms this year. Step up your game on Facebook, on Twitter and at least one more social media outlet. A few suggestions of our would be YouTube, Instagram or even Snapchat.
If you're already on those platforms, dedicate yourself to increase your activity. If you're posting once a week, post four times. Respond to your fans and genuinely engage with them. Ask them questions , send out polls and stop deleting negative comments. Engage with the haters, address their concerns head on and who knows — you might just earn yourself your next Super Fan.
Beef up your security, don't let scammers win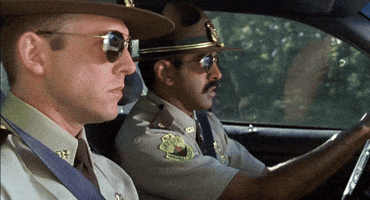 Ticket scalping can be a tremendous nightmare. Fake tickets. Skyrocketing prices. Scalpers looming on your doorstep. Oh my!
But 2016 is the year — the year you stand up to them, put your foot down and put a stop to the craziness. Take extra measures to secure your tickets and make them harder to fake. You can do this with thermal tickets and using scanning equipment on every ticket you sell. Incorporating wristbands and RFID are another way to thwart scalpers — because faking a wristband is infinitely harder than a ticket, and it's nearly impossible to fake an RFID wristband.
You can also stop them right at the source by increasing security around your venue. Don't let them win! You also can get sneaky by buying up some tickets specifically for resale on secondary ticketing sites. That way, when scalpers go to post high priced tickets you can directly undercut them with face value ones.
So to sum it all up, here are six resolutions you and your venue should take into consideration:
Activate your Super Fans – they're your most powerful marketing tool!
Track and measure data, and use it to make informed decisions
Make your website mobile friendly or get left in the dust
Put time into your PR strategy and carry it our. Remember: you don't get many shots so get your plan in order and execute
Find out what social channels your patrons are on and step your game up on those channels (it goes a long way!)
Every time a scalper sells a ticket, and angel loses its wings – beef up your security to stop the scammers
We're all working to better ourselves in 2016, but with just a small adjustment with suggestions like these you can make 2016 the year your venue took off. Bright things up ahead for the industry, and we can't wait to see the other resolutions everyone comes up with!